Children's Nutrition with Standard Process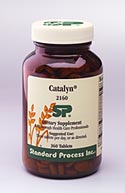 Children's nutrition is very important. Children who are well-nourished stay healthier and have the energy to grow.
Standard Process has six whole food supplements, including their Catalyn (Chewable) multivitamin, designed to provide proper nutrition for growing bodies. To learn more about proper nutritional building blocks for children, click on the link below.
Children's Nutrition with Standard Process



---
Children's Nutrition with USANA
Usanimals - for children 13 months up to 12 years old
They won't touch their veggies, and that makes you wonder if your kids are getting vitamins, minerals, and antioxidants they need to grow up healthy and strong. Great nutrition gives kids a great start and Usanimals are one of the most antioxidant-rich supplements—specifically formulated for children—that you can buy. Usanimals also provide a comprehensive formula of vitamins and minerals that children need during this phase of rapid growth. And your kids will go wild for the wild berry taste and the wild animal shapes!
USANA Usanimals
Body Rox - for teenagers
You made sure they took their vitamins when they were little, so don't stop providing them with important vitamins, minerals, and antioxidants—especially during this critical stage of development. Strong bones, healthy muscles, and great-looking skin later in life can depend on the nutrition received during this stage of growth. USANA's Body Rox is a comprehensive and balanced supplement for adolescents. No matter how hectic schedules get, you know their basic nutrition is covered with this convenient supplement. Keep your teens on top of their health with nutritionals made specifically for them.
USANA Body Rox